SPECIAL EVENTS

Travis Kelce – Kansas City Chiefs
Don't miss your opportunity to meet Travis Kelce in the Honda booth. The first 200 people will receive an autographed photo. No outside items will be signed.
Sunday, March 8 from 1pm – 3pm

Meet Sporting KC player Luis Martins
Toyota Booth March 5th from 5:30pm – 7:00pm.
Plus
See the Sporting KC Mascot
Sunday March 8th  from 1:00pm – 2:00pm.
Elite Comics Costumed Characters
Meet Spiderman, Elsa, Snow White, Captain America and many other characters.
Friday, March 6 from 6 PM – 8 PM
Saturday, March 7 from 10 AM – 5 PM
Sunday, March 8 from 10 AM – 5 PM

KIDS KORNER
Paradise Park, Kansas City's premier family destination, brings you fun-filled excitement for the whole family. Play darts on a giant dartboard, jump in bounce houses and practice your inflatable ax-throwing skills. And the fun doesn't stop there! Kids can make crafts, throw bags, race pedal cars, and more.
Paradise Park will be open:
Friday, March 6 from 4 PM – 9 PM
Saturday, March 7 from 11 AM – 9 PM
Sunday, March 8 from 11 AM – 5 PM

RIDE N' DRIVE
Take to the road and get a feel for the performance and handling of your favorite Toyotas. Experience real-world driving conditions on a short course through downtown Kansas City and compare your favorites. What are you waiting for? The road is calling.
Test drive the Toyota Camry, Highlander, RAV4, and Tundra.
Wednesday – 5-9 p.m.
Thursday & Friday – 10 a.m.–6 p.m.
Saturday 10 a.m.-7 p.m.
Sunday 10 a.m.-5 p.m
*Age restrictions may vary. Check at the Ride 'N Drive booth. 
* Ride and Drive's will operate unless the crew manager deems it unsafe.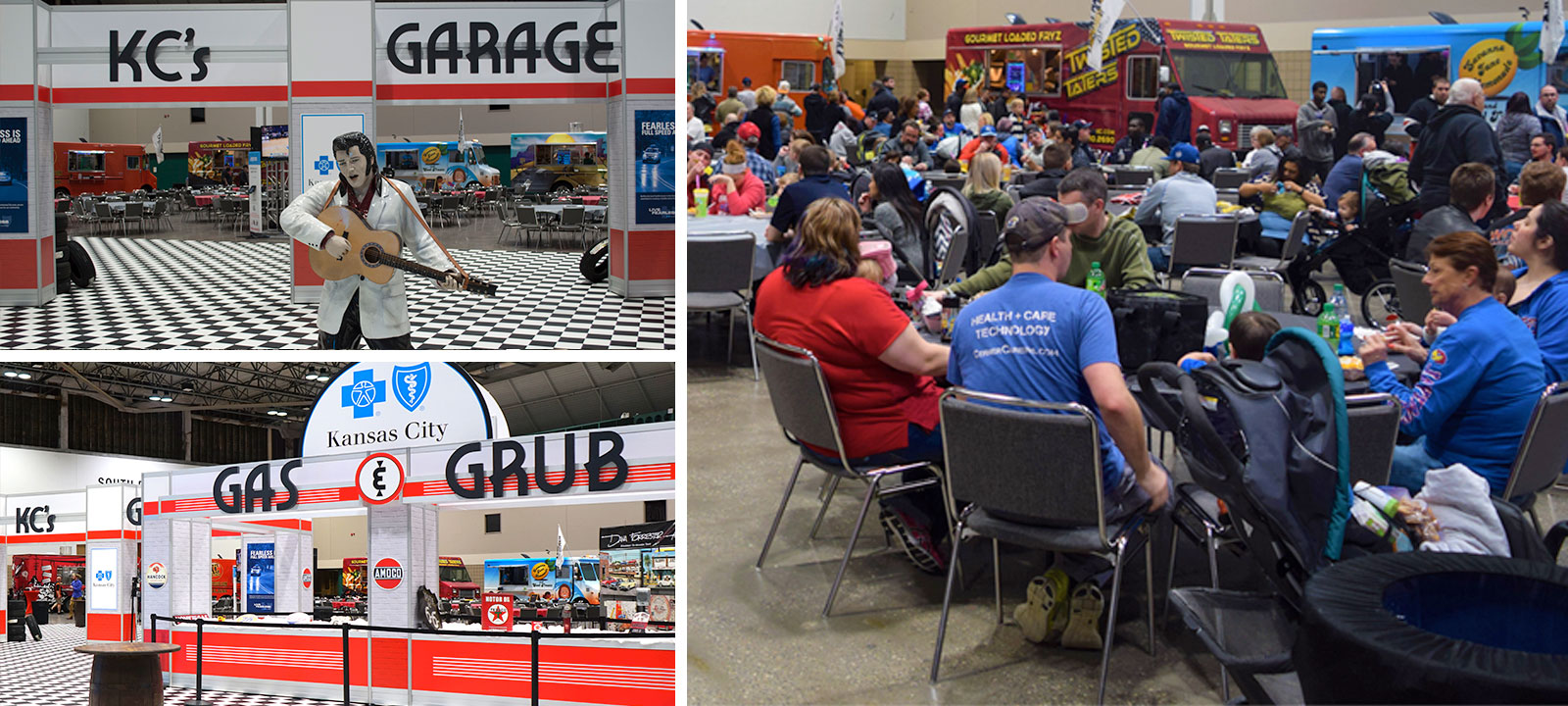 KC'S GARAGE
Head over to KC's Garage for a cold one and fabulous food from local food trucks including:
We will have these food truck
Crave of KC Taco
Crave of KC 2 – Burgers
BBQ Shack
KC Fooditude
Ohana Lemonade
Ohana Shave Ice
And, enjoy a beer or glass of wine in a laid-back atmosphere.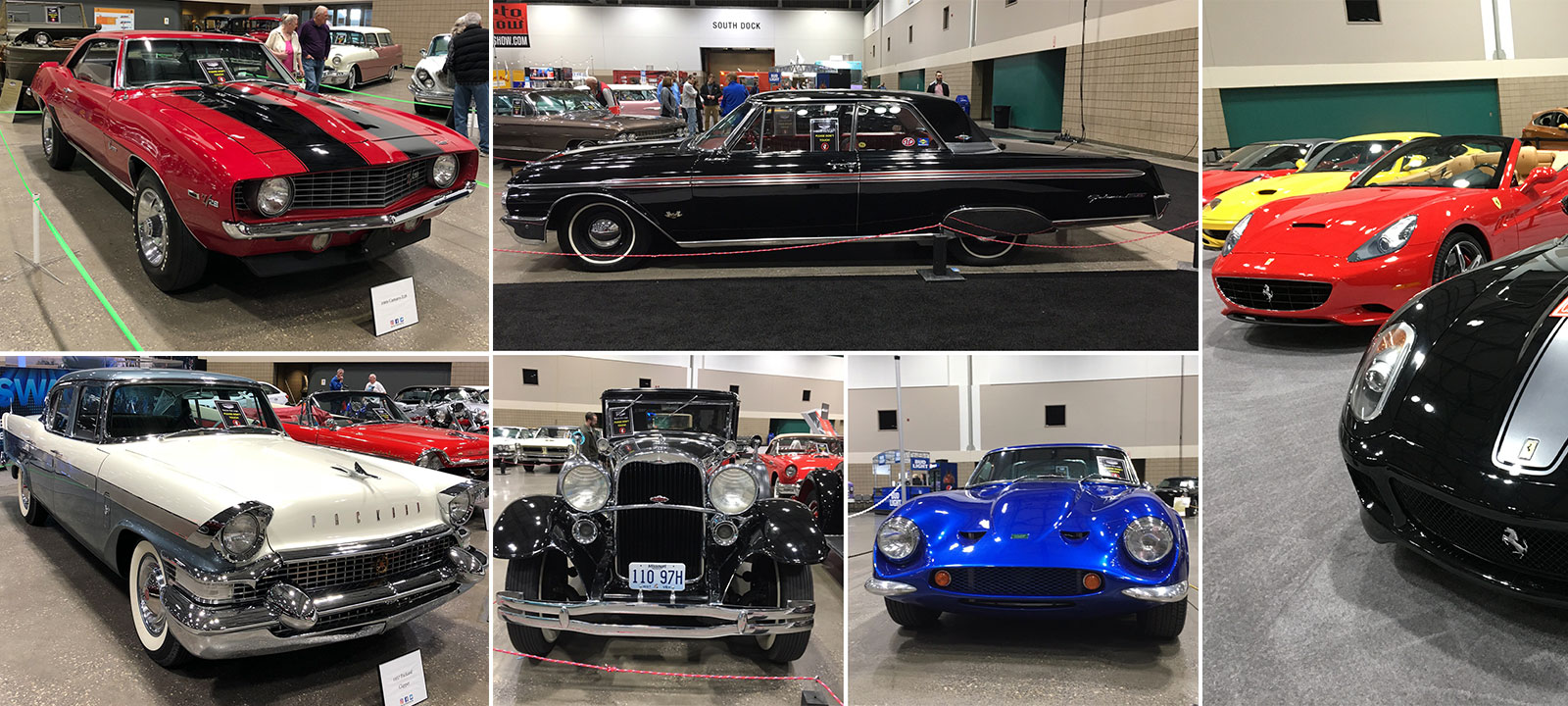 CLASSIC CARS
Nostalgic for the good old days? Check out beautiful classic and vintage cars brought to you by the Kansas City Automotive Museum and private collectors.

SUBARU LOVES PETS
This adoption event is a part of the Subaru Loves Pets initiative, which is dedicated to improving the safety and well-being of animals in communities nationwide and to ultimately get animals out of shelters and into loving forever homes. Over 200 pets have been adopted and countless local shelters supported since Subaru began hosting adoption events at auto shows in 2018. For more information on Subaru Loves Pets, please visit www.subaru.com/pets.
Midwest Animal Rescue
March 4: 5pm – 8pm
March 5: 5pm – 8pm
March 6: 5pm – 8pm
March 7: 10am – 2pm
March 8: 10am – 2pm
Rescue K-911
March 5: 10am – 4pm
March 6: 10am – 4pm
March 7: 3pm – 9pm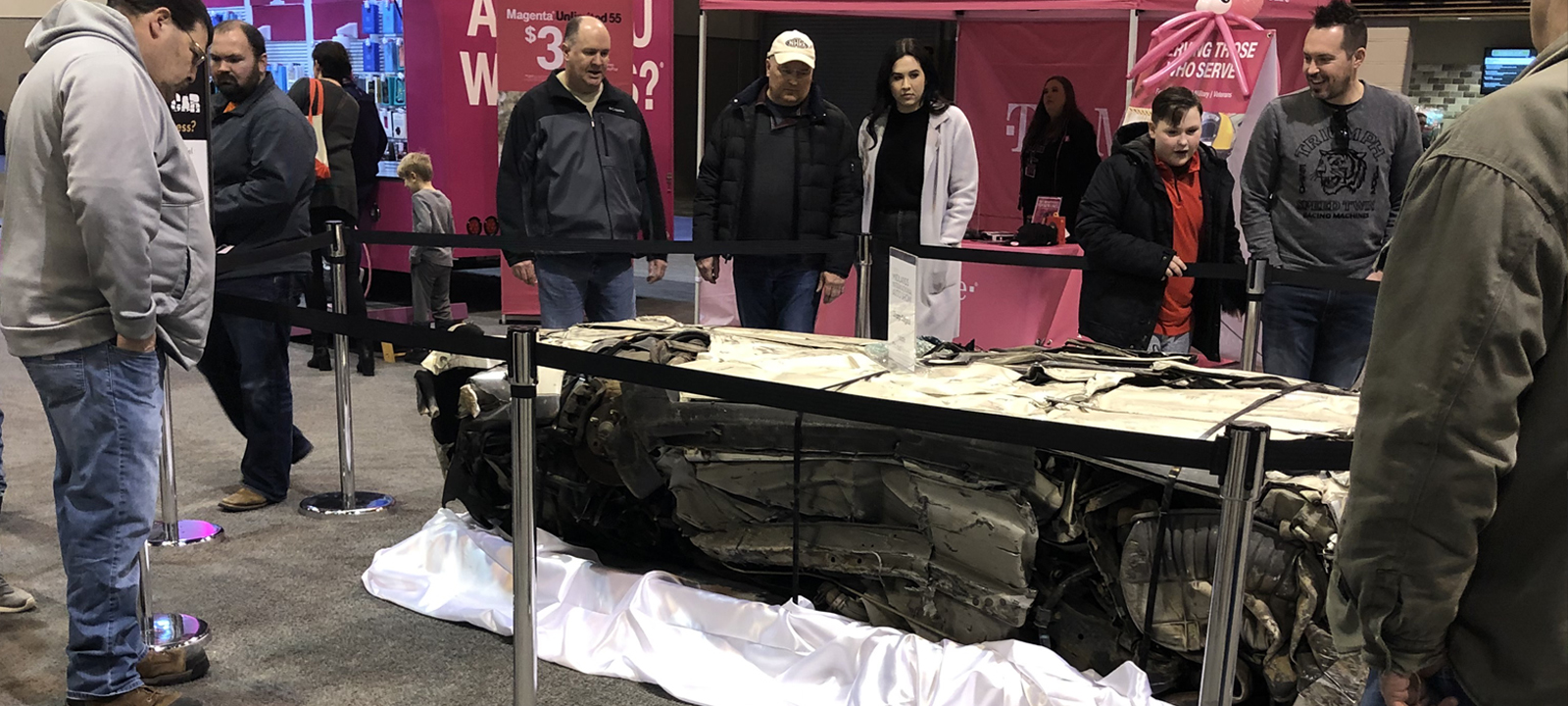 CRUSHED CAR
Guess the year, make and model of this vehicle at the 2020 KC Auto Show for a chance to win prizes.